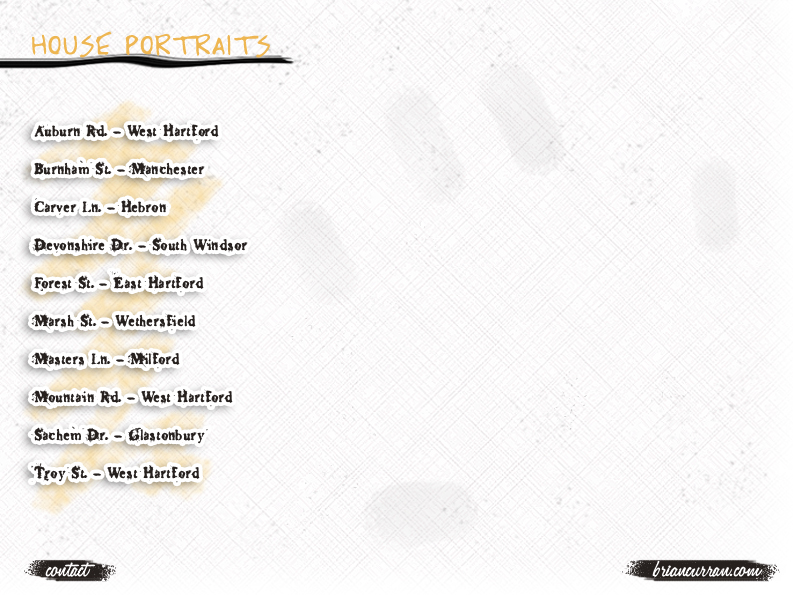 Drawing has always been a hobby of mine, and working in front of a computer screen all day doesn't exactly give me the opportunity to draw very much. I've recently taken an interest in drawing house portraits for friends and family.
My medium of choice is graphite pencil. It allows me the most flexibility to create a beautifully detailed rendering of one's home.
If you're interested in commissioning me to draw your house just send me an email. let me explain my process: I start by visiting your house to snap plenty of exterior pictures so that I can refer to it later on. I also like to see where you're planning to hang the portrait inside. It helps me get an idea of what frame choice to select. The finished drawing is professionally matted and framed to complement the interior of the room. The final size is an impressive 30" x 24" (approximately).
Browse the gallery, and if you're interested in commissioning your own house portrait please contact me. If you'd like to meet in person I can bring a few samples of my work, as well. Typically the process will take 4-5 weeks to complete.
-Brian